O-One realizes concept, visual identity and development of "Teen! Space", BPER Banca's project pointed to teenagers to convey their talent on Social and Web world.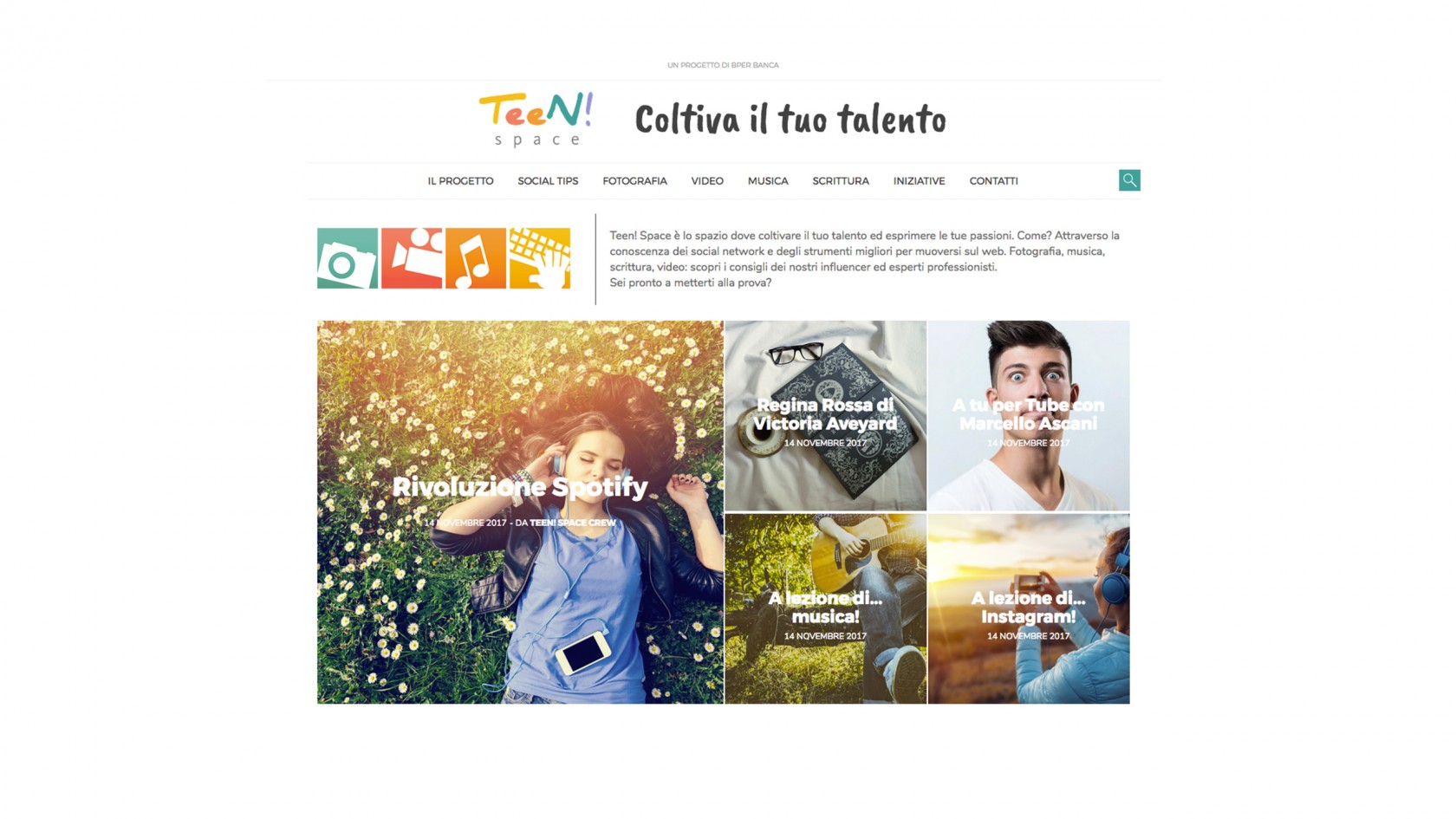 "Teen! Space" is BPER Banca's project realized by O-One, digital unit of Industree Communication Hub, addressed to teenagers to support them to grow their talents and to express their passions through a safe and effective use of the web and social networks.
Milan, 21st November 2017 - BPER Banca presents "Teen! Space", a communication project devoted to the teenager world that develops on the concept of "talent" to emerge and grow through the web.

"Teen! Space" is a digital platform www.teenspace.it, containing two souls: an educational one, to guide the young on the use of the internet and their approach to social media, and a creative one with content aimed to grow and improve in the 4 art disciplines: Photography, Writing, Music and Video.

These areas are explored through contributions, advices, and proofs from experienced professionals and young influencers, ready to share their stories of success. Each section is updated with ad hoc editorial content such as tutorials, video interviews, articles, reviews, news, infographics, but also comics and memes.

O-One, digital unit of Industree Communication Hub, has joined BPER Banca in project implementation, focusing on creating the concept and visual identity, digital platform development, editorial content production, and activation of influencers.

The agency also helped identify ways and channels to reach the target of teenagers, so elusive and complex, in line with the credit institution's purpose to approaching the youngest, focusing on a totally unpublished and original editorial project for the banking sector.