Alfa Romeo #GoodwoodRoutes
For the occasion of the great British Goodwood Festival Of Speed, in which Alfa Romeo has been a protagonist for decades, O-One developed a social media communication project with the strategic involvement of digital influencers at its centre.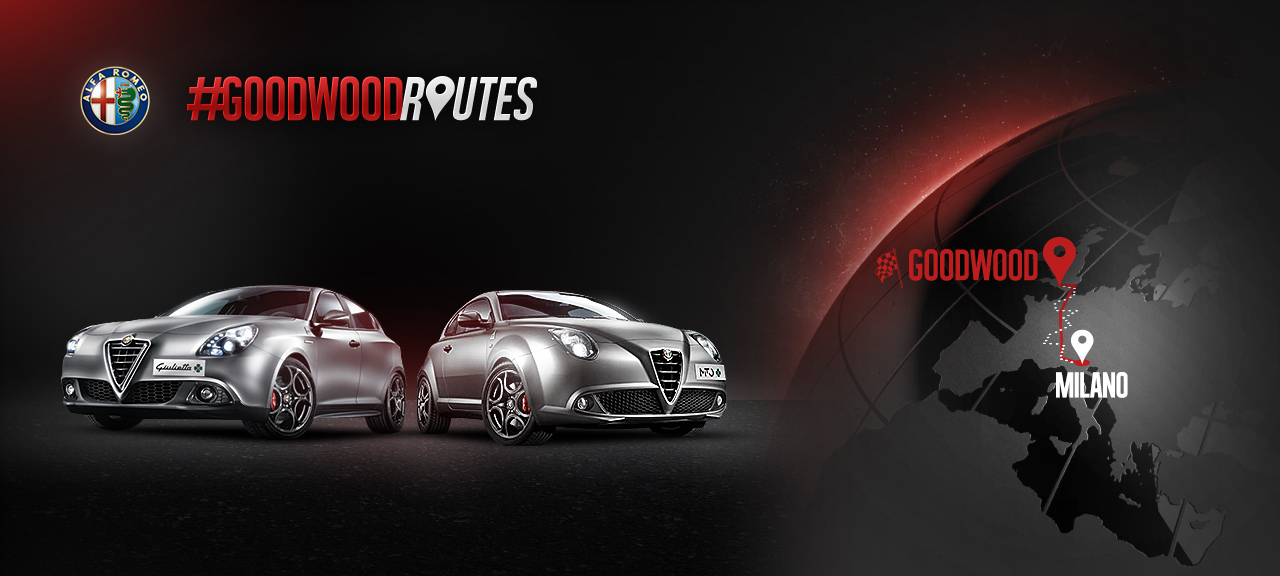 Two tours, two teams and two very different moods of communication with one unique purpose: to describe the experience of the Goodwood Festival Of Speed to audiences across the board.
Executing a careful and constant digital PR campaign, O-One involved three influencers from the automotive, lifestyle and fashion sectors in a journey aboard Alfa Romeo's legendary Giulietta, departing from Milan and destined for Goodwood UK. The two routes were designed following strict guidelines directly related to the brand's values and the Alfa Romeo models taking part. The assembled team made some historic international hill climbs aboard Giulietta on its 60th anniversary. The energy of the MiTo was the star of a lifestyle-oriented trip, stopping off in some of the most glamorous cities in Europe.
Influencers coordinated by the O-One team became social media reporters through real time storytelling both during the trip and at the Goodwood Festival itself. Instagram, Facebook, Twitter and Pinterest were the platforms of choice for the project, along with Tagwood - a real time content aggregation tool. The end result: a multimedia narrative of the approach to the Goodwood Festival with over 100 different contents tagged #GoodwoodRoutes on Instagram - a mix of content that photographed the product experience and the English racing event in new colours.