Industree Communication Hub with Edenred Italia to communicate sustainability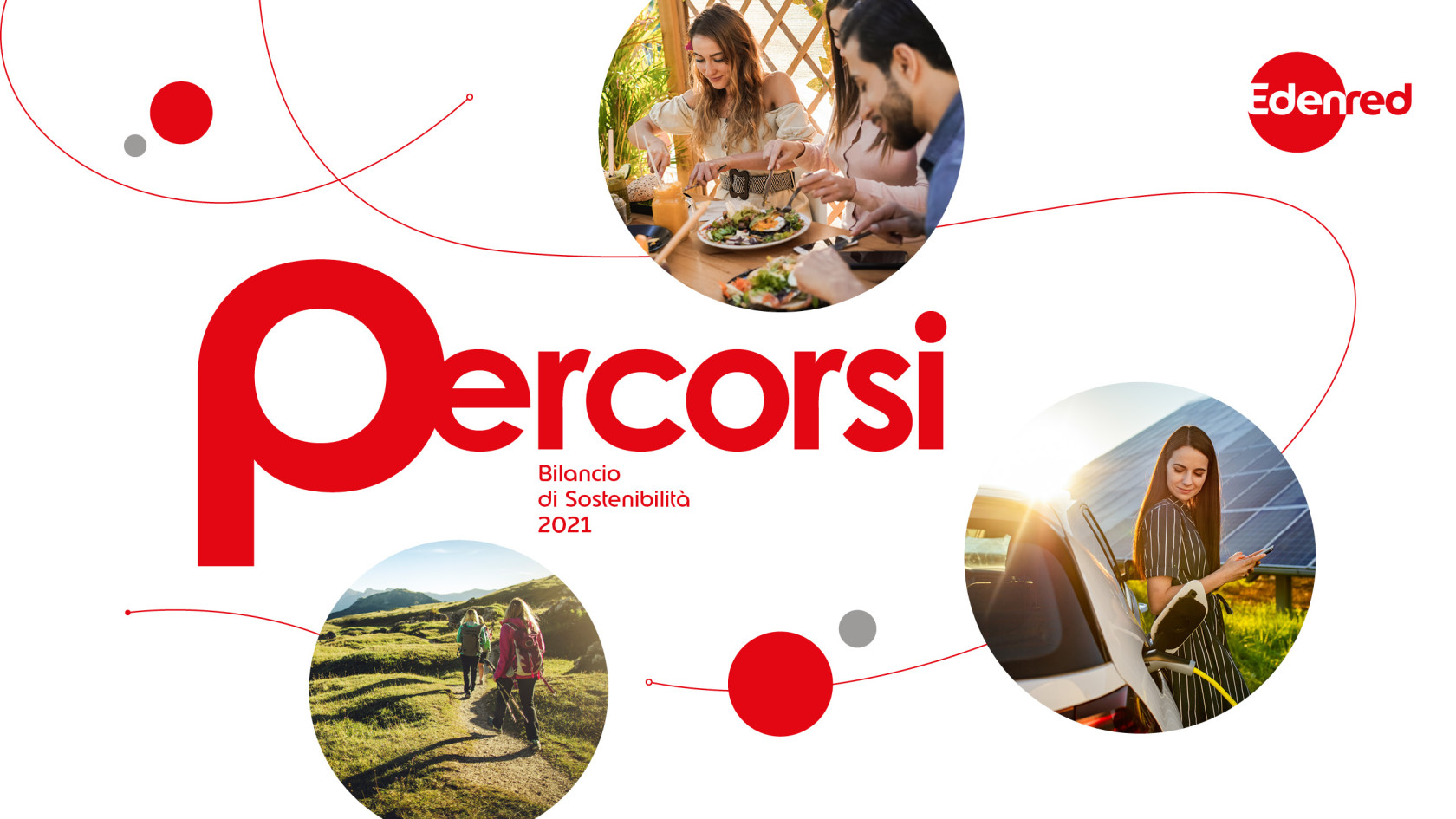 The collaboration between Industree Communication Hub and Edenred Italia continues: the leading company in the sector of meal vouchers with Ticket Restaurant® relies to the agency for the second edition of "Percorsi", the integrated and multi-channel publishing project dedicated to sustainability.
For over 40 years, Edenred has been innovating the world of work by improving people's well-being and company productivity. Awareness of its impact on the environmental, economic and social context of the territories in which it operates has always been in the DNA of the company, which already in 2015 defined its commitment to sustainable development by signing the United Nations Global Compact and directing strategies and actions to achieve the objectives indicated by the 2030 Agenda.
It is precisely the path taken by Edenred Italia on the sustainable development front to be traced in "Percorsi", the second edition of the Sustainability Report, which traces the company's strategic lines through three pillars - People, Planet and Progress - to improve quality of life, preserve the environment and create value responsibly.
Today the commitment to sustainable development extends to include topics such as health, psychophysical well-being, the inclusion and enhancement of diversity, the protection of natural heritage, to promote not only economic growth but also social and environmental progress.
Industree Communication Hub supported Edenred Italia in the development of the communication project, starting from the creation of the reporting document, drawn up according to the GRI (Global Reporting Initiatives) Sustainability Reporting Standards and the SDG Compass Model, which summarizes all the commitment of Edenred Italia on environmental and social sustainability, and illustrates the strategy for the future, at the same time indicating performance indicators on what has been done and precise targets to aim for.
The agency oversaw the production of 3 Sintesi videos, one for each strategic pillar, which represent the path taken by Edenred together with companies and people, in total respect for the territory, to respond concretely to their needs and their habits.
All the contents are present on the page dedicated to sustainability of the corporate website, created ad hoc by the agency: https://www.edenred.it/chi-siamo/sostenibilita/