Injenia entrusts Industree Communication Hub with the launch of the new Interacta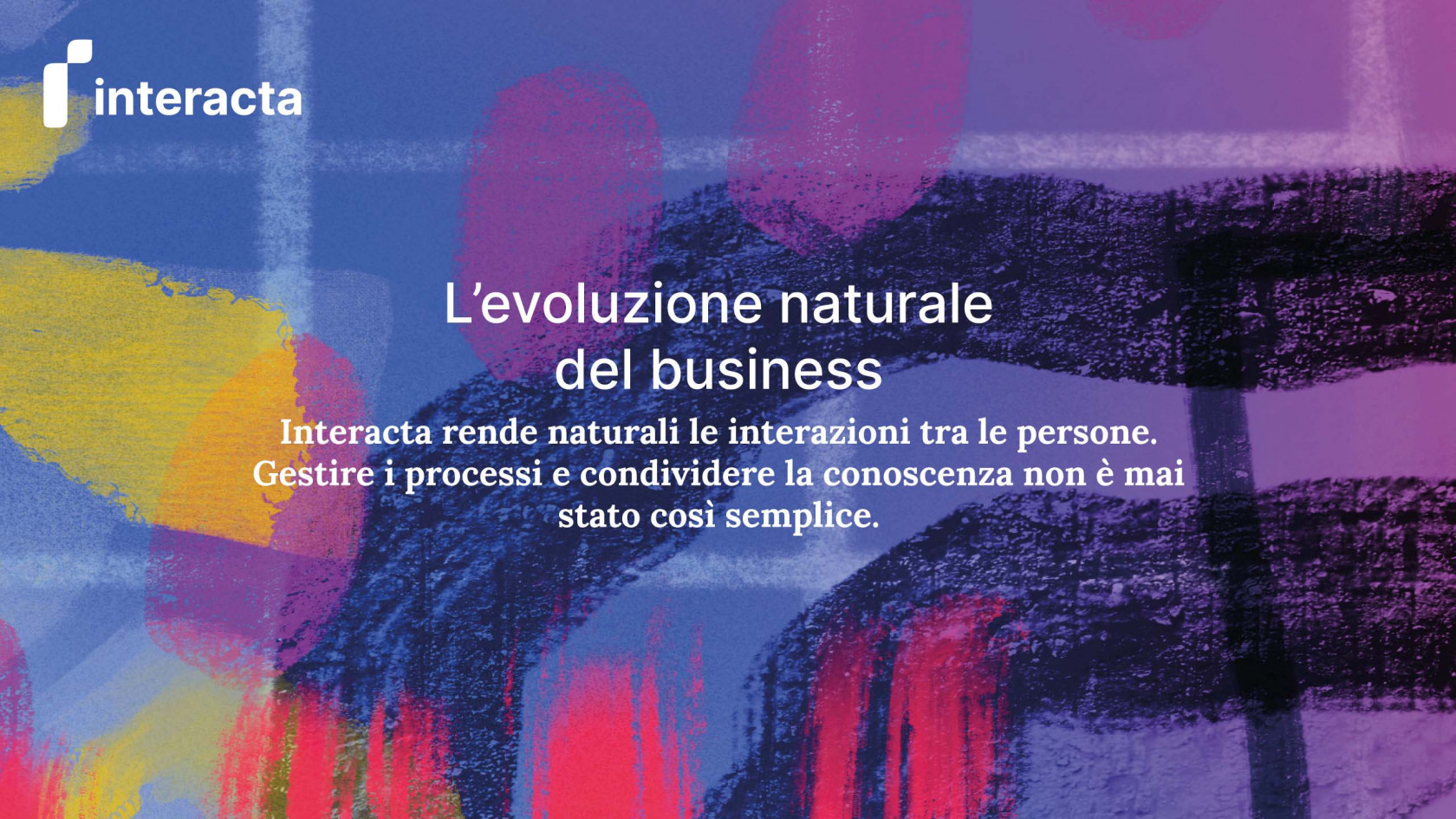 Injenia s.r.l., a leading Italian company in the digital transformation processes of companies, chooses Industree Communication Hub and its digital unit O-One to promote Interacta-the innovative "natural interaction" platform that supports organizations in knowledge sharing and process management-through the definition of a coordinated communication and Media Relations strategy.
To support companies, in the most natural way possible, toward a new, more streamlined and sustainable working model. This is the goal on which Interacta - a platform born from an idea of Injenia Group s.r.l., a national leader in the implementation of digital transformation projects for companies - is founded, aiming to build ecosystems in which technologies, people, data and processes come together in perfect symbiosis. In an increasingly connected and interactive reality, a platform was born and developed that focuses on innovation to enable new horizons of work transformation, cloud transformation, and data management.
Indeed, this Process Management tool aims to accompany "the natural evolution of business," consistent with the digital transformation underway.
The approach brought by Interacta to the medium and large companies that use it-such as Barilla, Zuegg and SCM, to name a few-is in fact based on more immediate communication, affecting process management, knowledge sharing and people involvement in a simple, direct and organized way.
The strength of this platform is precisely that it always puts people at the center of every interaction, involving them in any operational phase and empowering them to contribute to business growth. A fundamental concept that is well expressed within the "Manifesto of Natural Interaction," a statement made up of 30 strong and sincere theses that puts the happiness of individuals at work first by redefining ethical organizational models that are, first and foremost, human systems.
Thus, Interacta represents an innovative means of communication because it enables natural efficiencies in the way work is done, evolving in relation to the growth and change of the organization using it and optimizing processes already active within the business ecosystem through new management possibilities and new ways of sharing.
Thanks to the experience gained over the years in the branch of technological innovation, the PR staff of Industree Communication Hub, together with the digital division of O-One, was involved in the project to make stakeholders aware of the new reality, defining and implementing a targeted strategic plan of Media Relations and Digital PR, with the aim of fostering the growth of Interacta's brand awareness and reputation and expanding the target audience. In fact, the agency created a Copy Strategy document useful for defining Interacta's target personas and related Value Propositions.